Yesterday we lost something. By we, I mean anyone who has ever smiled behind the wheel of a car. That something was not just Burt Reynolds, although he died peacefully at the age of 82. That something was a special connection between man and machine.
Manufacturers today install gadget after gizmo to disconnect us from the road. Burt Reynolds however was a beautiful illustration of what it meant to moved by an automobile. As car enthusiasts we look up to racers and journalists but automotive connections with actors are certainly rarefied. We mourned Paul Walker. We miss Steve McQueen. But for me, I was hit hard at the loss of Burt Reynolds. Much harder than I expected, to be candid.
The Synergy Of Burt Reynolds
I love equations where man + machine somehow exceed the sum of their parts. Burt was never at any risk of winning an Oscar and the 1977 Trans Am is no threat to the performance cars of today with it's 170HP (or any car today for that matter) but somehow when you put them together it was superhuman in a supercar. I've spent the last fifteen years whimsically but casually living out all my childhood car fantasies from becoming Mr. T in my A-Team Van and Elwood Blues in my Bluesmobile. As that progressed, I unknowingly shifted my attention to reliving my dreams of becoming The Bandit and JJ McClure. So much of what I do today is because of Burt Reynolds. The costumes, the charades, and the tribute cars gave way to a much more significant lifestyle transformation. His characters in the Smokey and the Bandit and Cannonball Run wedged their way into my young impressionable mind and have not gone away.
It All Points Back To Burt
Goals I think of as my own can only be attributed to the iconic combination of Burt Reynolds, Hal Needham, and Brock Yates. It wasn't until I heard of his death that it hit me how much he shaped my life. Most of my automotive adventures were inspired by Burt Reynolds. These days I'm always going "Eastbound and Down" in my LS3 swapped Pro Touring Bandit Trans Am or heading Westbound from New York to California on a Cannonball Run. I just bought another Bandit Trans Am, the one my parents' neighbor had bought new and held onto for 40 years. I can only hope it will find itself screeching into the parking lot of the Portofino Hotel and Marina before too terribly long.
The Iconic Black Trans Am
Like so many kids who grew up in the 80's, Burt Reynolds played a huge part in my life. As a young car nut you can imagine the effect of seeing Burt Reynolds powersliding a Pontiac Trans Am around the backroads of the South in the 1977 hit movie Smokey and the Bandit. It was sensational, it was moving, it was definitive. As I look at my behaviors, thought patterns, and ideas today I can't help but look at this moment as their genesis.
Any car lover from the age of 30-70 right now knows what I am talking about. Owning a Black 2nd Generation Pontiac Trans Am is on the top of all our lists of a car that is a must have to live out the fantasy of being The Bandit.
My Introduction To The Cannonball Run
Then there is JJ McClure from the Cannonball Run. Another character played by Burt Reynolds who ingrained that spirit of American pioneer in my mind as he raced from New York to California in the famous orange and white Transcon Medivac Ambulance. Coincidentally, it was the same ambulance that made the journey with Brock Yates and Hal Needham at the wheel in the last running of the real Cannonball Baker Sea to Shining Sea Memorial Trophy Dash in 1979, two years prior to the 1981 movie release.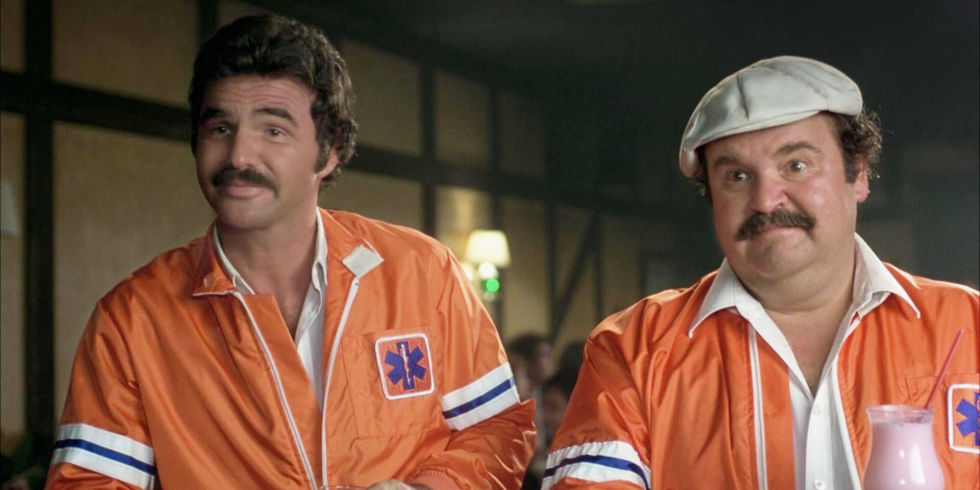 An American Legend
While I've been hearing about the declining health of this movie legend, I wasn't prepared for the effect his passing would have on me. The characters of the Bandit and JJ McClure represent a forgotten time, the last hurrah of what I feel was the tail-end of what America used to be before it turned into a bunch of snowflakes looking for reasons to be offended.
I realize Burt had a 60 year career far wider than just these two movies, as a car guy this is how I remember him most. He had a cocky confidence about him when it came to the law (and the ladies). He was untouchable; an outlaw who seemed to get away with it all. His characters represented someone who I admired and who I've tried to emulate as I continue my lifestyle as an automotive scofflaw.
Burt Reynolds Shaped Me
I will always remember him as the lovable troublemaker he was. He was a fun-loving screwball and a car guys car guy. He was also a man's man. He did many of his own stunts which would come to haunt him later in life with physical ailments. In fact, my pursuit of making myself more like Burt has built some of the most meaningful friendships I enjoy today. As I contemplate making my fourth Cannonball Run sometime soon, I can point to him as the ice breaker that let's me now call guys like Brock Yates Jr, Alex Roy, Ed Bolian, and a load of other scofflaws as friends.
Goodbye Bandit
As I watched his slow decline I wasn't prepared for the effect his passing would have on me. From now on, every time I slip behind the wheel of my Bandit Trans Am and turn up "Eastbound and Down" it will forever have more significance for me. Someone else will have to finish off the case of Coors from last night because I just placed an order at Tire Rack and it is time to take the TA out for some of what it does best. Rest easy Bandit.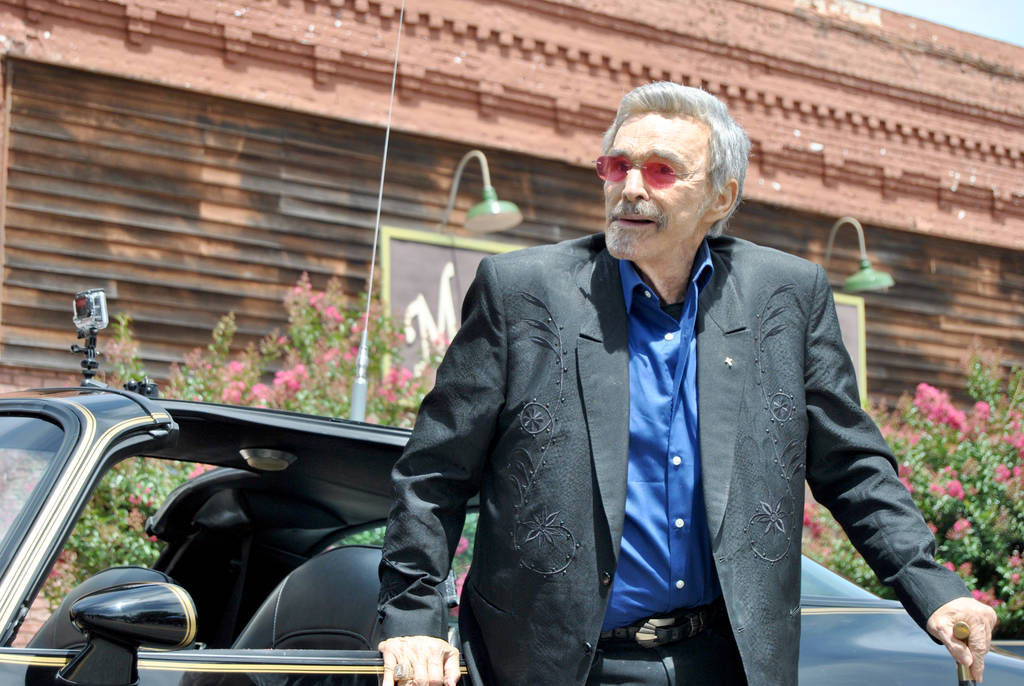 Follow all of my automotive adventures:
Facebook: Arne's Antics
Instagram: @arnesantics
YouTube: Arne's Antics