In early April 2020 the whole country had pretty much shut down. Back in January at the Cannonballer reunion there was talk of an unlimited Cannonball event on April 4th but in mid March COVID19 panic had taken over leaving only 2 teams. While many thought this would be the ultimate time to make a run I personally didn't feel the need to compete in such a thing so I decided I'd simply scout for the teams when they passed through. Lets just say things didn't go as I had planned…
In the span of just 24 hours, not only was our Cannonball record broken by a new team, but my Cannonball Mercedes-Benz E63 AMG was broken as well – destroyed by a semi truck. I determined that this was the sign that it was time to end my Cannonball career. My co-driver Doug had promised his wife he'd retire, and I no longer had a suitable car. Knowing how long it took to get the E63 built and tested the first time, coupled with watching traffic steadily increase throughout the days and weeks of lockdown, I came to grips with the fact that there was likely no way to even attempt taking the record back. I thought that maybe God was calling me to hang up my Cannonballing hat. Then Doug called me.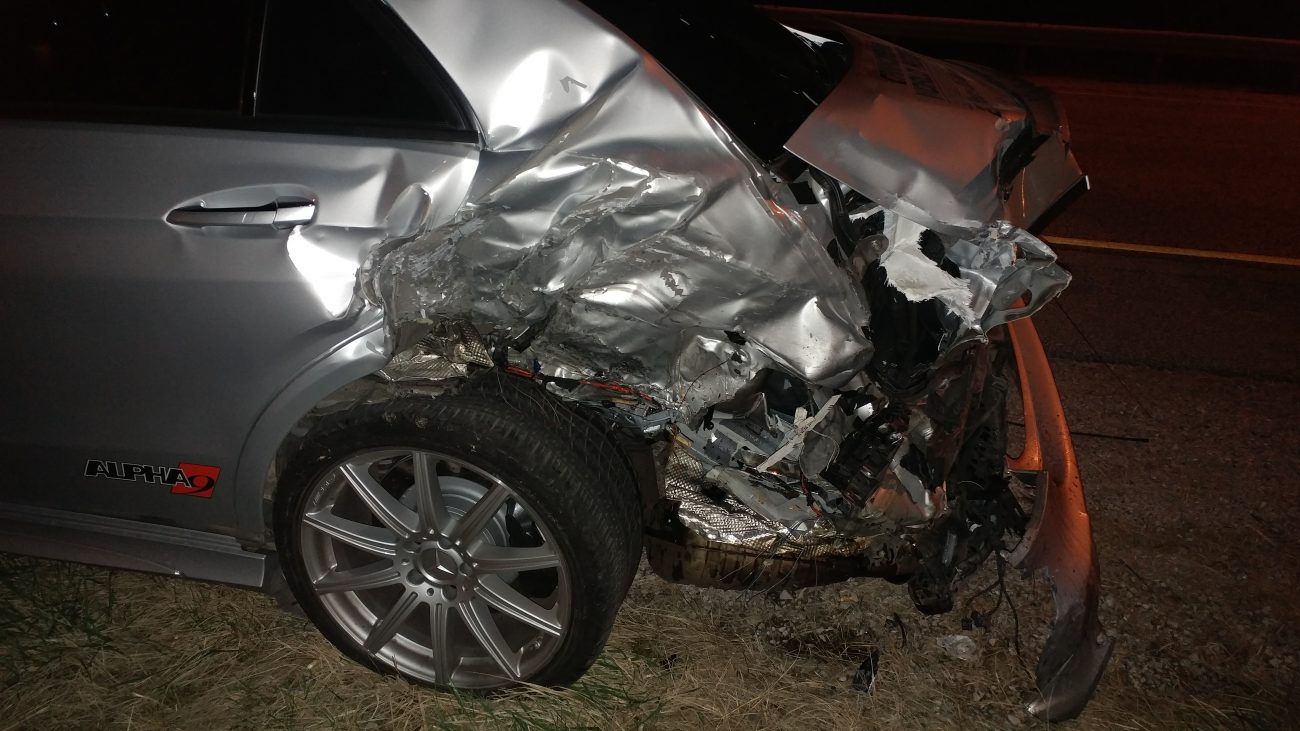 On this call Doug informed me his wife had a change of heart. Seeing the record fall so easily along with the lack of traffic she felt that if there ever was a time to run again it would be during the COVID19 quarantine. That conversation led to "well how are we going to find a car in time?" The only real option had to be something already prepped for such a run. Or so I thought…
At the time Doug just happened to be selling Troy Schneider's Cannonball Corvette (which had previously run 29:48) on consignment. It was a stock 2016 Stingray outfitted with fuel cells and countermeasures and was supposed to be ready to make a run. Doug negotiated a price and had the car shipped to my shop the next day to be inspected and prepared. After spending a week repairing and modifying the car I took it on a test drive the Monday before we were supposed to make the run. Unhappy with the performance of the car, and unsure about running with a fuel setup that had proved problematic in the past, I called Doug and told him there is no way that I am driving this thing across the country.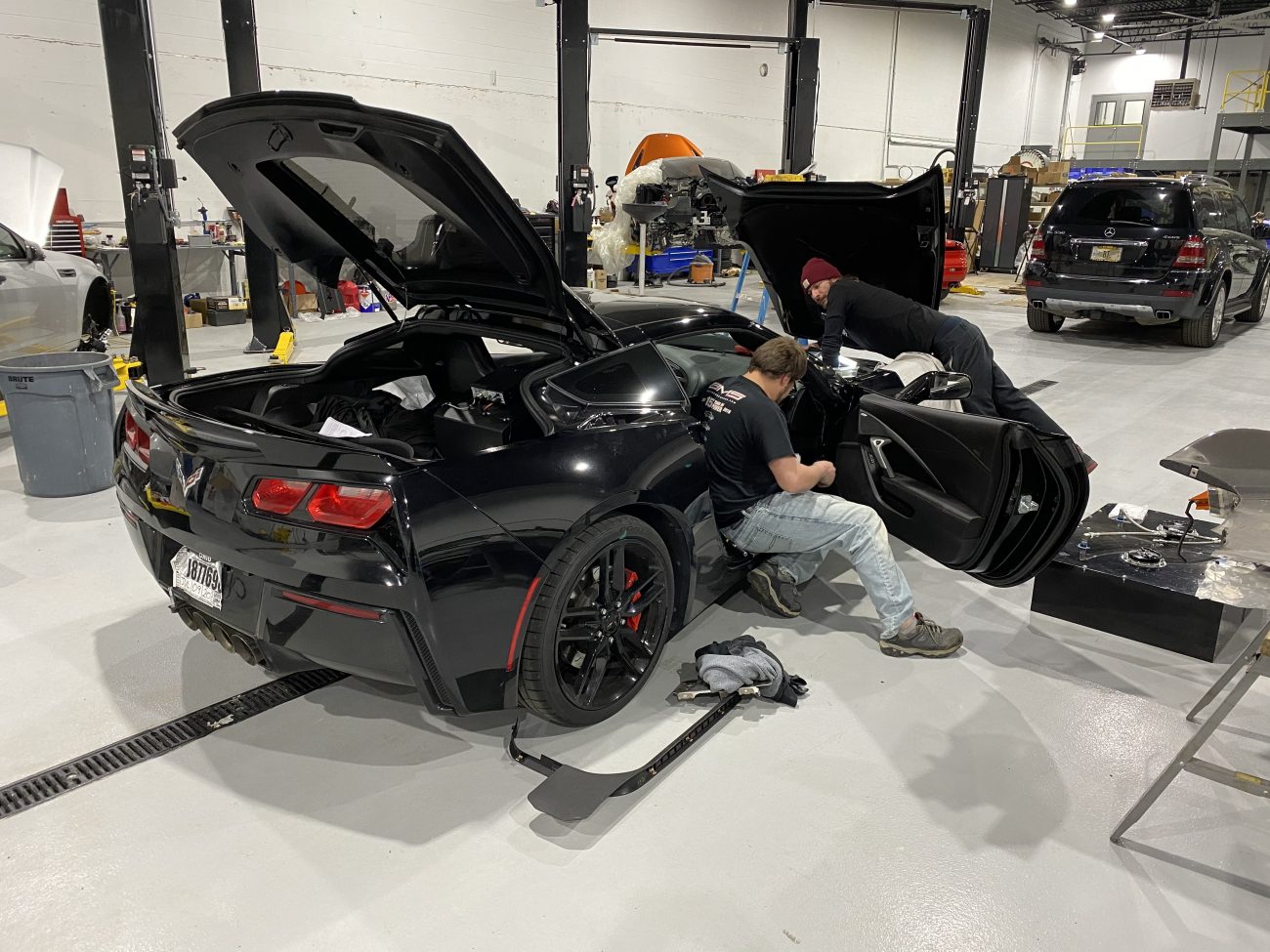 My only option was to find another car and totally wing it. Keep in mind, at this point I had not told any of my friends what had happened to the E63. However, I had my eye on a modified Audi S6 that my friend Eric had bought a few months ago, and I figured he might be tired of it. I made the call and explained what had happened to my E63, the failed attempt to replace it with a Corvette, and my very desperate need to buy his car. It was shrewd negotiating at its worst. Eric was more than happy to oblige – having just purchased an R35 GT-R. An hour later, we had the car on the rack at Cannonball Garage, and the game was on.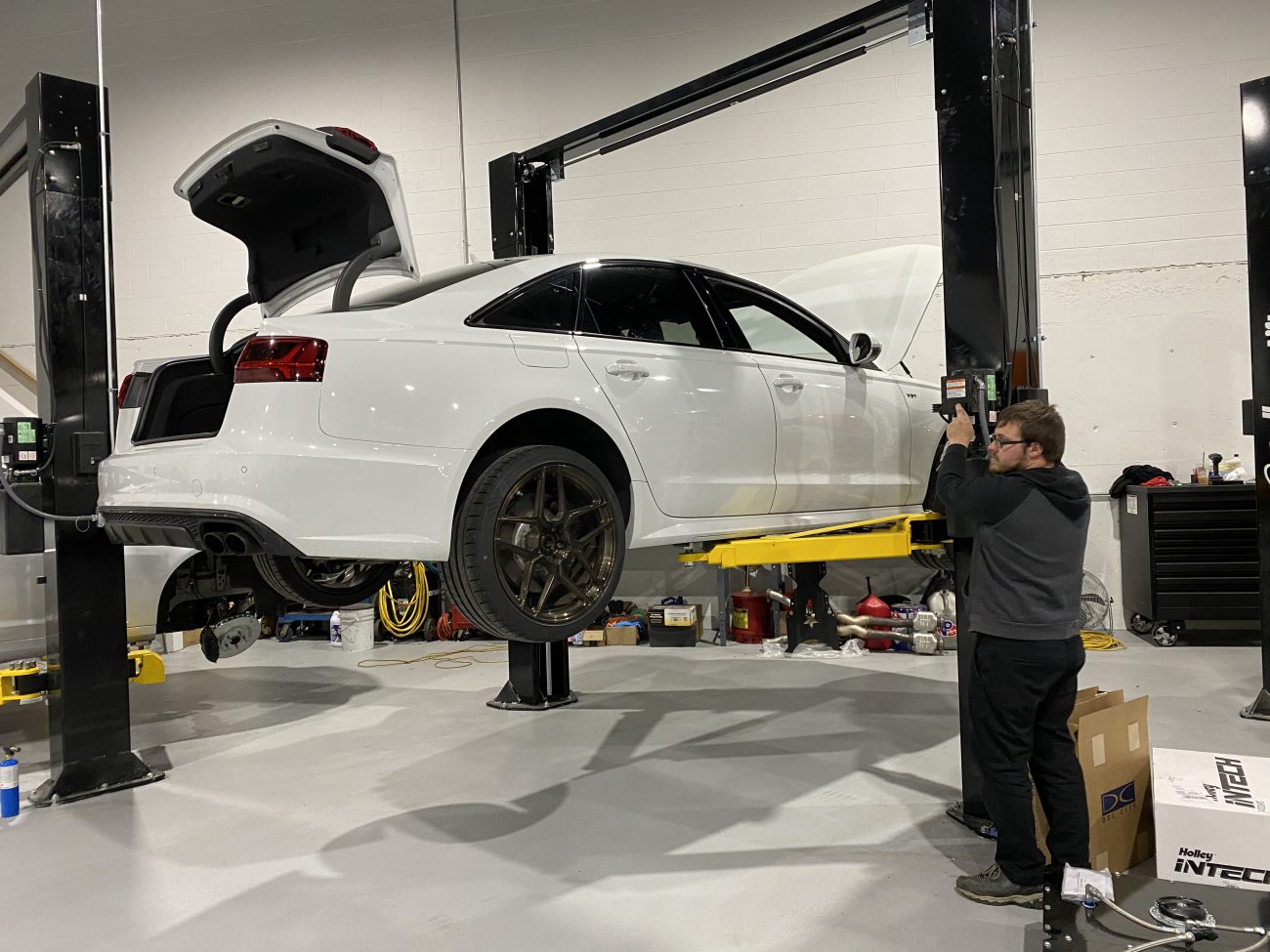 Normally the building of the car is my favorite part of a Cannonball. I find particular enjoyment in the painstaking preparation, but this time I didn't have that luxury. This was going to be like one of those car building "reality" shows where a team builds an entire car over the course of a few days. However, this build would not be able to benefit from Hollywood magic: This car HAD to be built in the time allotted.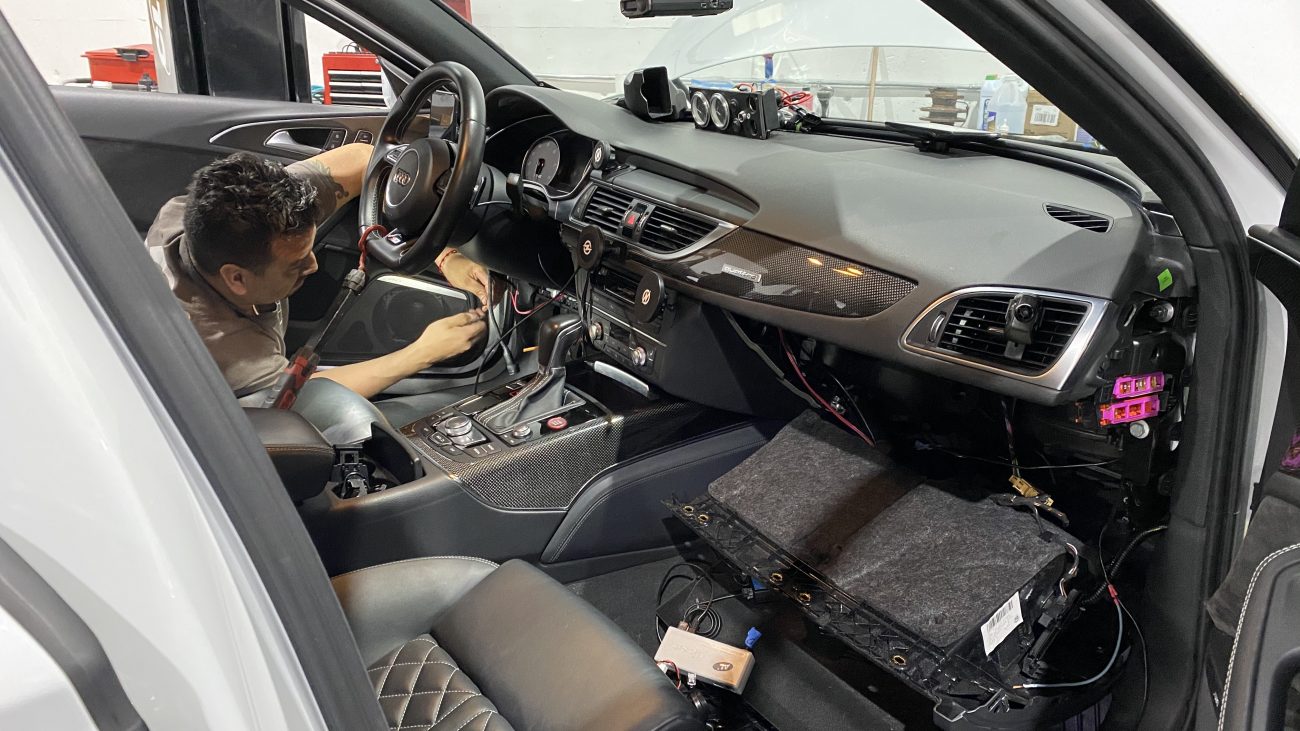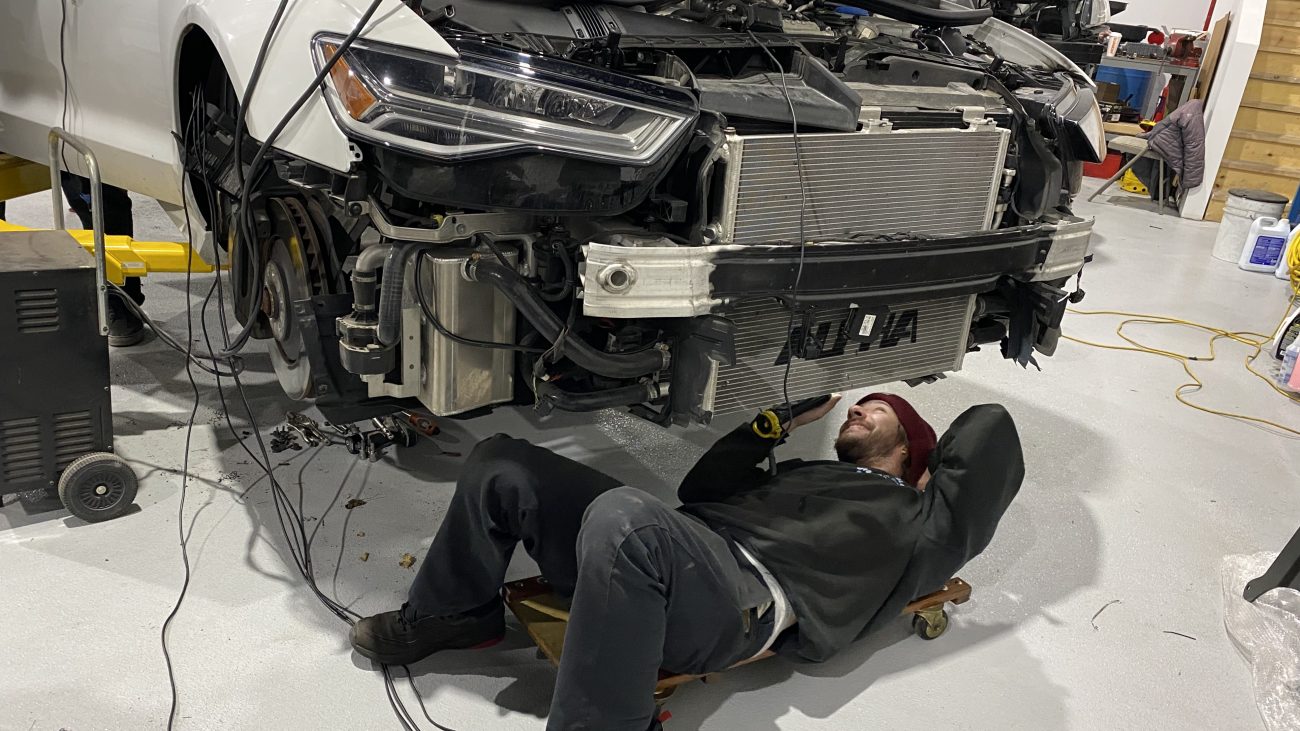 To add to the already difficult task of preparing a car in three days, obtaining parts and supplies was especially difficult due to COVID19 and the near complete shutdown across the United States. Happily, I have many Cannonball cars laying around the shop at any given time, mostly from previous runs, so my team took a page from Ferrari's book and scavenged parts off of whatever was available in house.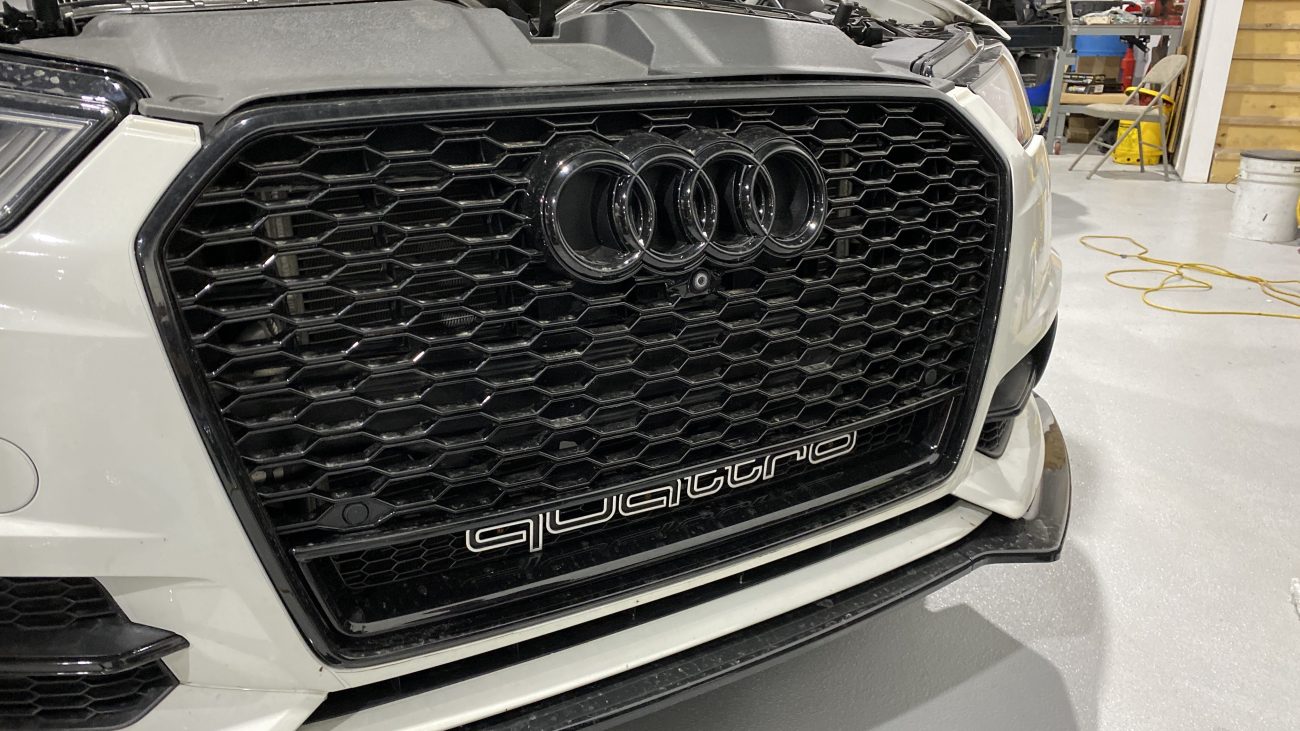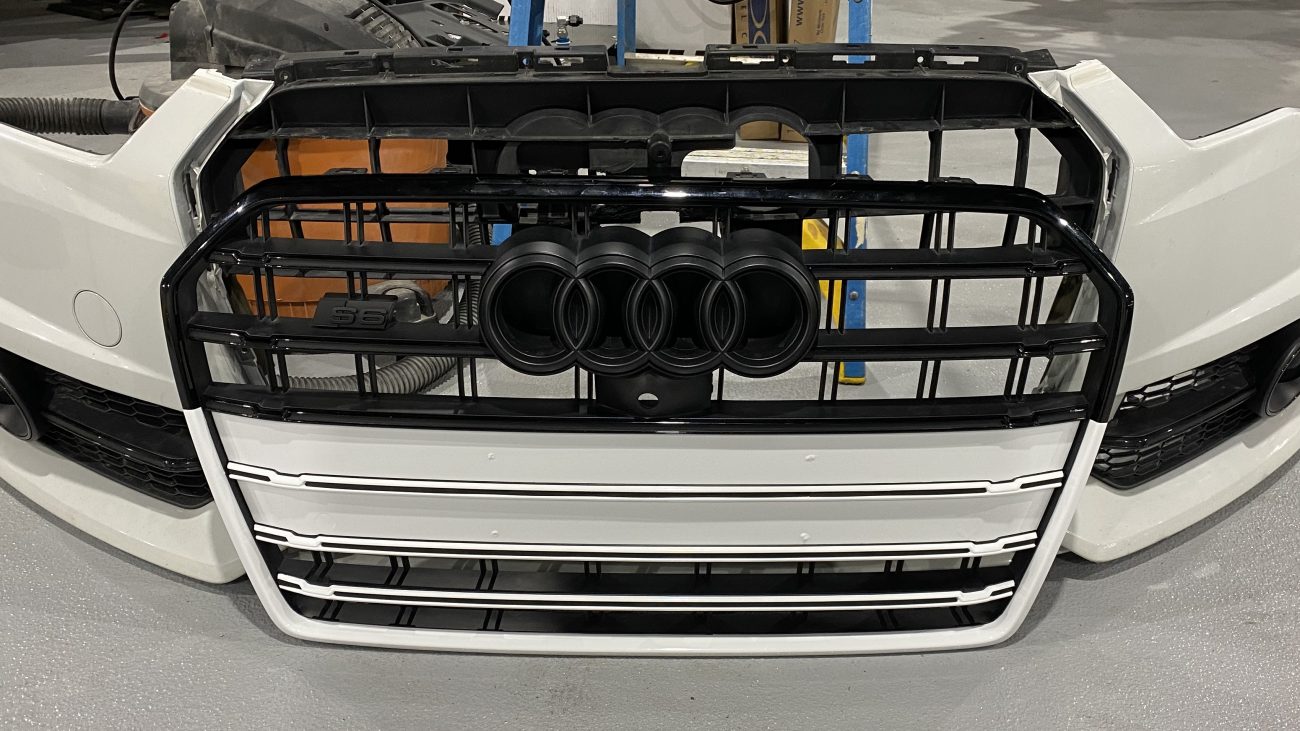 The Police countermeasures all came out of the Ford LTD I had built for the 2019 C2C Express. The electronic "stack" from between the seats of the Vette which housed a power inverter, CB radio, and fuse panel, was placed in the backseat of the S6. The fuel cell was taken from the wrecked E63 and the CB antenna and a couple other bits were taken off the Transcontinental P71 Blackturd from The 2904.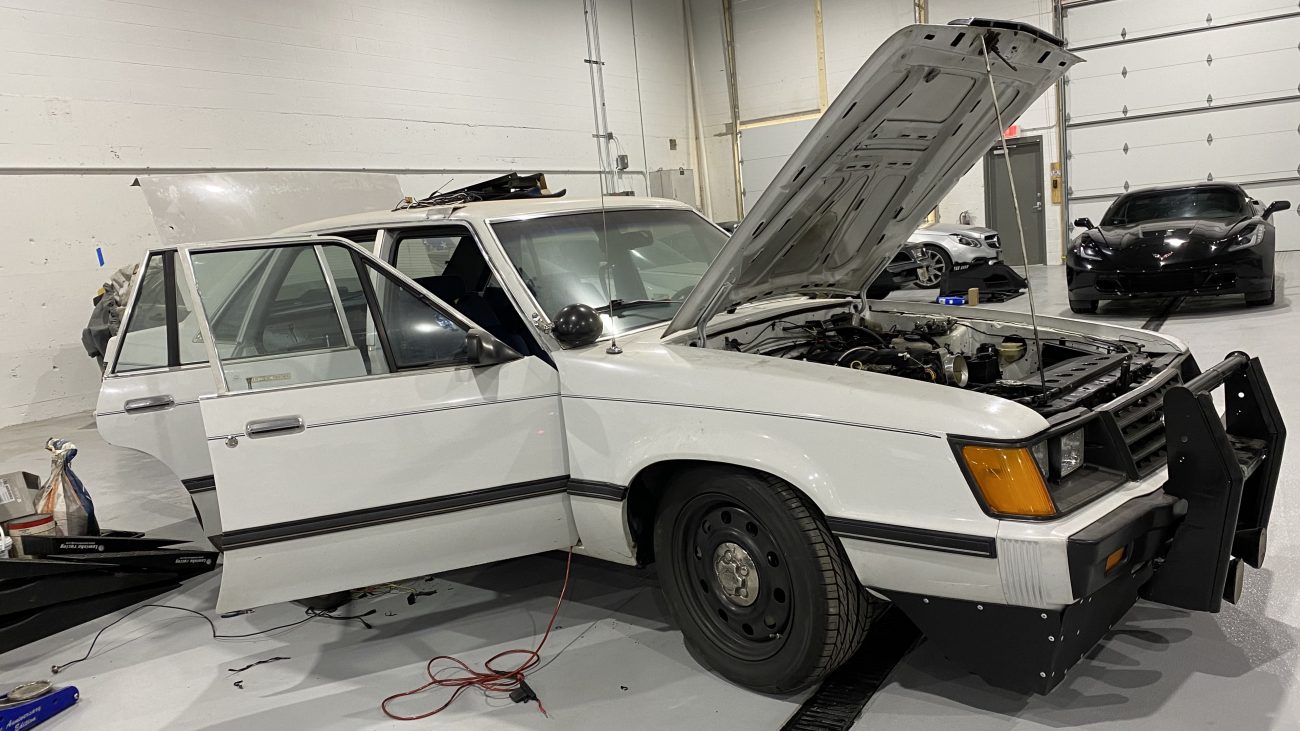 One of my requirements for any Cannonball build is a brake light kill switch. It was difficult to figure out in the E63 and on the S6 it proved to be even harder. Miles spent 1 full day on it overcoming Audi's advanced lighting system and had to actually hack into the body control computer and change some settings to get the brake lights totally disabled.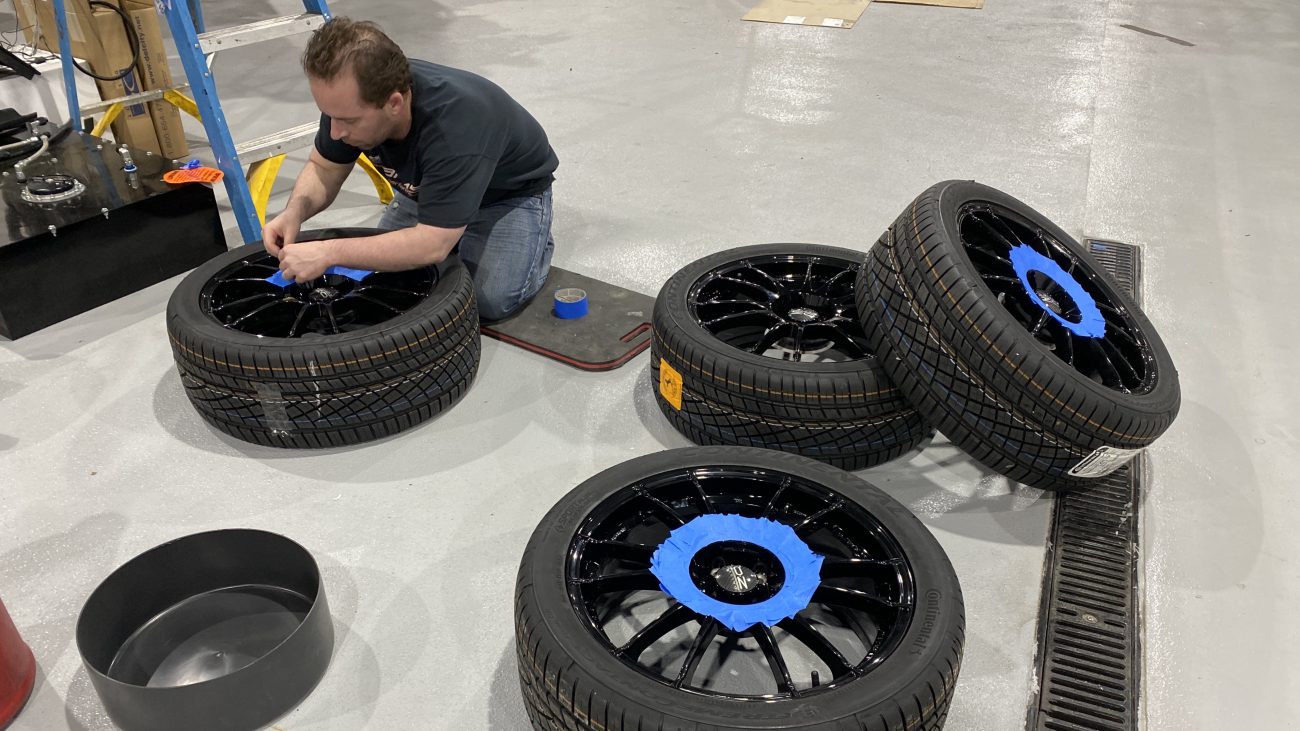 While my team was busy installing all of the electronics, I spent my time working on the disguise of the car. Seeing the striking similarities in body shape between the S6 and a Ford Taurus I knew that was the ideal disguise: a Ford Taurus Police Interceptor. This would consist of:
Debadging of the entire car
"Reshaping" of the grill, headlights and taillights using vinyl
19" Black OZ wheels with centers painted silver to replicate the traditional cop "steelie" wheels
Fake "Ford" logo on the grill
Reflective Chevrons on rear bumper
Fake unit number on trunk decklid
After a few long days and nights the car was as ready as it was going to be. With no time to test any of the countermeasures or systems, I headed East to Cleveland to pick up Doug. 
Stay tuned for the story of the record run! 
Below is the Current Cannonball Run Record Holder the "Fraud Taurus"